New Fund to Support Kent Charities and Community Groups
---
The Lawson Trust has donated £5,000,000 to Kent Community Foundation to set up a new grant-making Endowment Fund for local charities in Kent .
The trust now wants to increase its support to local community groups, and has chosen Kent community Foundation to manage its new grant-making fund because of the foundation's extensive networks and experience working within the local voluntary sector.
The new fund will be called the Lawson Endowment for Kent. Grants (typically up to £5,000) will be available to charities and community groups addressing genuine needs in the local community – for instance, those supporting socially isolated elderly people, creating opportunities for vulnerable families and young people or assisting those furthest from the workplace to find meaningful employment.
Priority will be given to projects that engage local people, especially local volunteers. Given the provenance of the funds, projects relating to homelessness and/or housing will be particularly welcomed.
The Lawson Trust Chairman, Philip Thomas, said:
"We wanted to do more for smaller community projects making a difference at the grassroots level. A little can go a long way for these organisations and we know that the Lawsons would have wanted their legacy to work hard for local people in need. We are pleased to be partnering with Kent Community Foundation who can help us reach these grassroots groups, who so often operate out of the spotlight."
Chairman of Trustees at Kent Community Foundation, The Lady Colgrain, said:
"We are so thrilled to be establishing such an important partnership with The Lawson Trust. The Lawsons have left such a fantastic legacy, and the Lawson Endowment for Kent will support hundreds of local charities for generations to come. It is wonderful news for local communities."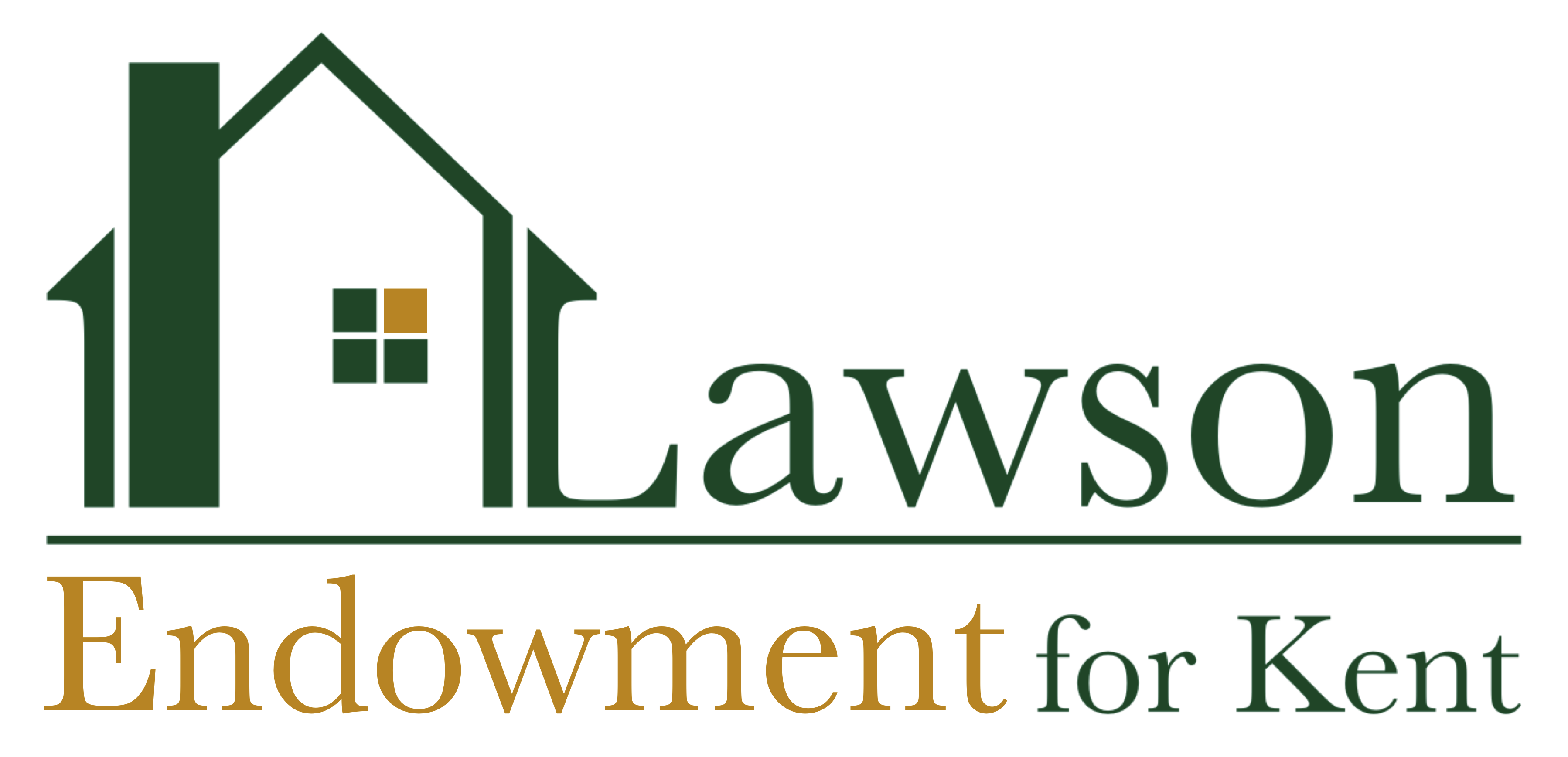 About the Kent Community Foundation
KCF helps individuals, families and organisations establish and administer their own charitable funds to support the causes that mean the most to them in Kent. Setting up a fund can otherwise be a complex and costly undertaking that can significantly eat into the resources intended for beneficiaries.
Established in May 2001, KCF has distributed over £26 million in grants and now provides financial support to hundreds charities and deserving causes throughout the county each year- particularly small, local charities, where a modest sum of money can make a significant impact. The Foundation's endowment funds now stand at over £16 million- more than doubling over the past 3 years.
Key themes include:
Children, young people and families (from parenting classes to youth groups to carers support – and specifically helping children facing disadvantage who may miss out on opportunities)
Vulnerable and elderly adults (from befriending schemes to transport initiatives to homeless shelters or 'men's shed' projects – and specifically combating social isolation)
Employment, skills and enterprise (from a variety of training schemes, including woodland management, mechanics and boat-building, to supporting social enterprises – and specifically supporting those furthest from the workforce; such as offenders, people with mental health issues, those with disabilities) along the pathway into work.
---
Covid-19 The Lawson Trust's response
The Lawson Trust is not currently making grants in response to Covid-19. The trust has co-ordinated with Kent Community Foundation and Sussex Community Foundation to support these organisations with their emergency response to the crisis. Further updates may be provided on our website as the situation develops. KCF Emergency Coronavirus Fund https://kentcf.org.uk/ SCF Sussex Crisis Fund https://sussexgiving.org.uk/apply-for-grants/how-it-works/
Read More
Lawson House
The Lawson Trust awarded a grant to Rapport Housing & Care, a registered charity that provides care and housing to over 400 over 55s at various locations across the south east. The charity operates a number of supported homes, residential homes, extra care housing schemes and a domiciliary care service. The Lawson Trust funding has funded...
Read More
Endowment with Sussex Community Foundation
The Lawson Trust is excited to announce an endowment collaboration with Sussex Community Foundation (SCF). We have entrusted SCF with a donation of £2.5 million which will be invested as an endowment for Sussex. Our fund with SCF will make grants in each of SCF's three grant-making rounds and the first deadline for applications is Friday...
Read More
An encouraging story to begin 2018 with!
Back in November I attended The GAP Project's annual general meeting. As well as covering the formalities of the project's operations it was an engaging celebration of the project's achievements over the past year. Kent Community Foundation connected The Lawson Trust with this dynamic project in February 2017. The organisation plays an active role in the...
Read More
Spotlight on St George's Community Project
St George's Community Children's Project One of the organisations recently funded through The Lawson Endowment for Kent is St George's Community Project, a wonderful example of how Kent Community Foundation connects The Lawson Trust to impactful grass roots organisations. Ellie Stewart, fundraising and development coordinator from St George's explains what the project is all about. "St George's...
Read More
Changing Lives – The Lawson Trust
by Martin Phillips Serve On is extremely grateful to the Trustees of The Lawson Trust for entering into a unique partnership with us to support our humanitarian international response work abroad. With the...
Read More
Most recent awards!
May's trustee meeting saw another batch of amazing organisations receive funding from The Lawson Trust. Launch and recovery exercise of the Dungeness Shannon class lifeboat The Morrell 13-02. Breast Cancer Care British Polio Fellowship Chailey Heritage Foundation ClearVision Combat Stress Compaid Crossways Royal National Lifeboat Institution Fields in Trust Interact Let's Face...
Read More
February awards!
February 2017 grant making The trustees met on 9th February to assess applications received between October and December 2016. A total of 21 grants were awarded, totaling £95,000, to some fantastic charities including Demelza Hospice, Coram Adoption Services and Music in Hospitals. Read on for the full list of grantees. Action for Sick Children Alzheimer's &...
Read More