What we fund
The Lawson Trust's five key funding priorities are:
Arts and Heritage
Education
Environment
Health
Social & economic disadvantage
Organisations which can best demonstrate engagement at community level within the areas of Kent and Sussex will always be a priority for the trustees.
The Lawson Trust does not support:
Individuals
Non registered charities
Overseas charities
Political parties
Endeavours to promote religion
Where we fund
The trustees are always keen to direct funds towards the counties of Kent and Sussex where the founders of the trust lived and worked. The trust also supports national charities which can direct their support to Kent and Sussex or have beneficiaries in these counties. The trust does not support charities which are neither local or national, for example a charity which operates solely in Southampton would not be eligible.
Applicants in Kent & Sussex
For applicants based in Kent seeking grants up to £5,000 we work in partnership with Kent Community Foundation, having set up the Lawson Endowment for Kent, to connect with causes local to Kent. Therefore, please refer to the Kent Community Foundation's website for information on how you can apply to this fund. https://kentcf.org.uk/apply
For applicants based in Sussex with an income of under one million pounds we have an endowment with Sussex Community Foundation, to connect with causes local to Sussex. Please refer to the Sussex Community Foundation's website for information on applying for a grant. 
http://sussexgiving.org.uk/apply-for-grants/how-it-works
Image courtesy of Construction Youth Trust
National or regional charities
The trust operates an open outlook on the organisations it supports and we would encourage you to contact Hayley Corker, the trust's grants officer, if you are unsure about making an application (enquiries@lawsontrust.org)
The trustees are unlikely to support large national charities with overheads, preferring to devote funds to a specific project or intervention.
The Lawson Trust provides single payment grants over a one-year period to registered charities, including those registered as a company limited by guarantee and charitable incorporated organisations.
We do not make grants in response to applications received in the form of general appeals or mail shots.
The trustees award grants up to a maximum of £10,000, please take this in to consideration when applying. The trustees award larger grants by invitation only.
For charities which operate nationally or are outside of the criteria for applying to Kent Community Foundation and Sussex Community Foundation please follow the online application process. For Kent and Sussex based charities please contact our grants officer (enquiries@lawsontrust.org) before applying online.
See Who We've Helped
How to Apply
The Trust does not consider applications for funding by post. Please follow our online application process outlined here.
Apply here
Before applying please read the Who We Fund section on this page, ensuring that you are eligible to apply via our online application process instead of via the community foundations.
Complete the eligibility checker by clicking on the link below. You will only be able to submit an application if the eligibility checker indicates that your organisation is eligible.
You will be provided with a link to the online application form. Please note that we only accept applications via the online form. Please contact Hayley, the grants officer, via email (enquiries@lawsontrust.org) if you have any questions about the form.
The Lawson Trust accepts applications all year round and meets four times a year. 
Applications received between 27 September 2023 and 12 noon on 3 January 2024 will be considered at our meeting on 8 February 2024.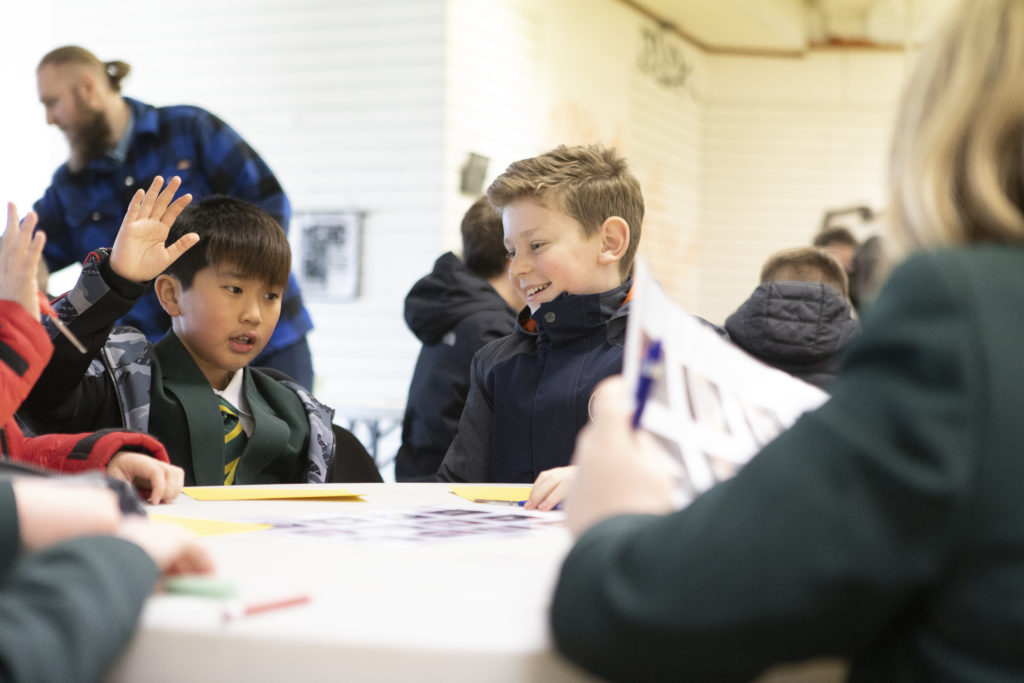 Image courtesy of Stuart Leech for Turner Contemporary
The outcome of your application will be communicated within two weeks of the meeting.
If your application is successful your eligibility to be considered at a subsequent meeting will be eighteen months hence your award.
Unfortunately we are unable to provide detailed feedback on unsuccessful applications.
---